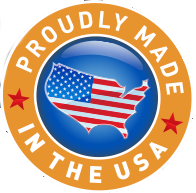 DREAMING OF A NEW HOME? Then live the dream at the all new Sierra Park in Quincy, California. Conceived and designed by Sierra Park Property Development LLC. this 33 home site community will feature new homes at affordable prices.
CHOOSE FROM SIX DISTINCT DESIGNS ranging from 3 to 4 bedrooms, Energy Star certified and Solar Electric single and double story homes.
The names of our homes have been derived from the beautiful National Forest area of England, known as the Yorkshire Dales. An area which shares its natural beauty of majestic pines and crystal clear water falls with its American sister, the Plumas National Forest.
(Historical Significance of the Names)
The Malham
Famous for dry stone walling dating back to the 18th Century, and the Malham Beck, a stream which flows through the valley beneath Malham Cove a limestone amphitheater formed through ice and water erosion during the last 1 million years. Malham is also mentioned in the Doomsday book as malgun.
The Ingleton
Overlooked by the remains of a Roman settlement. In Norman times, foresters lived and worked in the great forest. Every evening the Bainbridge horn blower sounded the horn to guide the foresters and travellers in the surrounding hills back to the village. The horn, which still hangs today in the local inn is sounded every evening at 10 p.m. There is a river called the River Bain and is the shortest river in England.
The Gordale
Is set in an area of old natural woodland and is known as Gordale Scar. It was formed during the ice ages when melting water excavated a cavern where a water fall and gorge formed by tufa deposits (gravel and sand conglomerate rocks that have been cemented together by carbonate deposition underwater.)
The Aysgarth
Aysgarth has a triple flight of waterfalls, while high above the fall is the imposing St. Andrew's Church which has the largest church yard in all of England. The upper falls were featured in the Kevin Costner film: Robin Hood Prince of Thieves. The area is carpeted in wild flowers in the spring and summer.
The Bainbridge
Dates back to the iron age, and is famous for a waterfall walk. The village streets are narrow and winding. Throughout history the Romans, Vikings, Celts and Normans have left their marks here.
The Helmsley
Helmsley is a market town in the Ryedale District of North Yorkshire dales on the River Rye. Towering over the town is Helmsley Castle dating from 1120. The castle was built by Walter Espec then passed to his son-in-law Robert De Roos. It was held by the descendents of the De Roos family until 1688. Helmsley also has a beautiful five acre walled garden dating back to 1758.
Sierra Park Property Development
530-283-9301
749 Lee Road, Suite A
Quincy, California 95971