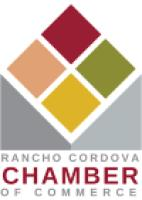 A PROUD MEMBER OF
Rancho Cordova Area Chamber of Commerce
---
About Gold River Distillery
According to federal law, you need to be 21 years of age or older to enter this site. If you are 21 or older, welcome!
If you're not quite 21 years-old yet, sorry but this is as far as you can go for now. We will be glad to have you visit us when you're of age
Gold River Distillery is located just outside of the city of Sacramento, close to the American River. The area is rich in historical libation with saloons and drinking establishments that were plentiful during the gold rush era and through the turn of the century. However, 1920 marked the beginning of prohibition, a time when the legal manufacture of alcohol was halted but the demand for spirits continued. Sacramento did not give up its libation so easily and, as a community, rebelled against the new law. At a time when alcohol was illegal, Sacramento was rumored to have been one of the easiest places to get the drink in the State of California.
Riverboats in the region were used to transport liquor to thirsty patrons up and down the state, as well as to operate as speakeasies while traveling on the river. Those brave enough to transport moonshine piloted their boats from the wheelhouse, or captains bridge, assuring the public were provided with the spirits they needed during tough times.
While 1933 marked the end of prohibition, it wasnt until 2014 when spirits were once again legally produced in Sacramento County. Gold River Distillery is proud to be the first distillery to open in Sacramento County since prohibition was enacted almost 100 years ago in 1920.
In celebration of the rich history of spirits in the Sacramento area, the first spirit we introduced was a gin, one of the more popular spirits during the time of prohibition. Wheel House American Dry Gin was received with high praise, as many were excited for an alternative to the more juniper-heavy style of a London Dry Gin. In response to popular demand, we released a second spirit in the Wheel House family, Wheel House 916 Sacramento Vodka. The name Wheel House is a nod to those riverboat captains who risked their lives to hold onto the tradition of libation in the Sacramento area and throughout the region.