Loading Catalog Displays
629918 621507 635480 629033
---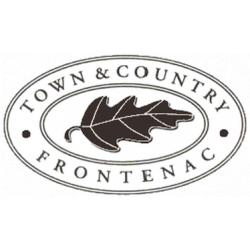 A PROUD MEMBER OF
Town & Country - Frontenac Chamber
View Welcome Center
Community Job Board

---
About Town and Country Symphony Orchestra
Enriching and fulfilling music performed by community-oriented, volunteer musicians. Directed by David L. Peek, TCSO is actually in its 63rd season of bringing great music to St. Louis County and its surrounding communities.
Concerts include a wide array of music from classical symphonies and overtures to movie and Broadway themes, holiday classics, chamber music, and concertos. Our repertoire will always include something unexpected, but with something for all kinds of listeners.
Orchestra members understand that this musical outlet exists because of the community. They value the opportunity to play this music as much as our patrons appreciate the opportunity to hear it. Its this synergy of spirit that makes us unique.
Most of TCSOs performances take place at Principia High School; 13201 Clayton Rd., Town & Country, MO 63131. Concerts that occur away from Principia will be specifically noted on the event page.