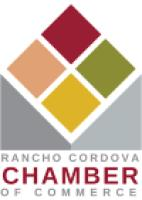 A PROUD MEMBER OF
Rancho Cordova Area Chamber of Commerce
---
About J.J. Pfister Distilling Co.
From humble beginnings to a brand new distillery, the J.J. Pfister story spans more than 170 years. Our icon, a combination of a knitting machine and a copper still, marries our past, present, and future as we carry on the tradition of excellence J.J. started all the way back in the late 1800s.

J. Pfister begins his business in a one-room factory that also served as his home. He starts with 3 Lamb hand machines where he knitted stockings, mufflers, and wristlets. He would take his goods under his arm and sell them on Market Street and surrounding areas.

The Keck family proudly chooses to call their business the J.J. Pfister Distilling Company, in honor of their family patriarch and his spirit of entrepreneurship and dedication to excellence. J. J. Pfister launches its initial product, J.J. Pfisters Organic Potato Vodka. London Dry Gin, Citrus Forward Gin, and Rum are being made. Bourbon and Rye Whisky are being laid down.