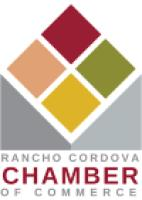 A PROUD MEMBER OF
Rancho Cordova Area Chamber of Commerce
---
About RC Healthcare | Hospice + Palliative Care
R.C. Hospice Care, Inc. aims to provide exceptional comfort and care to those with a terminal illness. Our team of hospice care professionals is committed to delivering the best quality service your loved one deserves.
R.C. Hospice Care, Inc. was founded in 2013. This is a family owned and operated organization with a team of professionals that are proficient in English, Armenian and Russian languages. We have a desire to touch the lives of those in our community who are on the path towards their last journey. We dedicate ourselves to provide all the care and support one would for their loved ones. We know the difficulties in losing the ones we love and how hard it can be on a family, that is why we are here to let you know that you do not have to walk this path alone.
Our staff dedicates themselves to support and nurture you on your journey and in doing so to give your families comfort and ease of mind knowing you are in highly trained and caring hands. R.C. Hospice Care, INC. has a responsibility in our community to provide peace and hope on your or your loved one's last journey.