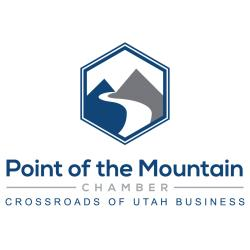 A PROUD MEMBER OF
Point of the Mountain Chamber
---
About RealtyByAshley
I am in love with this beautiful state of Utah! I came here in 1994 after having lived in California, Colorado, New Jersey, Texas, Kansas and Arizona. There is no other place in this country that offers a more diverse recreational paradise! My passions include flying, mountain biking, snowboarding, scuba diving, dirt biking, hiking, rock climbing, paragliding, kite boarding, snow biking, wake boarding, boating... and most of all SUCCEEDING!

I purchased my first home in 1998 in Utah and decided I wanted to help others achieve the same sense of pride, security, and love for community that I have experienced. I come from a family of realtors, home builders, contractors, and interior design enthusiasts - so its in my blood!

I love serving my clients by devoting my highest attention to listening to their needs, implementing massive action, helping improve credit worthiness, guiding them to the most reputable mortgage professionals, assisting with staging and/or remodeling, negotiating the best settlement terms, informing them during the new home construction process, and genuinely caring for their families. I feel my greatest assets in real estate are my intense energy, a fantastic network of professionals, my knowledge, and my attention to detail. Im an avid reader and a sponge for knowledge. I strive each day to be better than the day before and charge forward with enthusiasm!