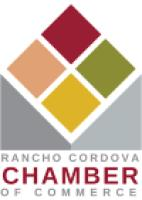 A PROUD MEMBER OF
Rancho Cordova Area Chamber of Commerce
---
About American Pacific Reverse Mortgage Group
The FHA HECM loan has been in existence for many years, and in 2000 we began to look at the product as a possible extension of the services that we could offer our clients and their families.

In September 2005, the American Pacific Reverse Mortgage Group (a division of APM) was organized with a charter to exceed the performance of the industry, and help our clients achieve their goal of financial independence and dignity.

We organized our process to create a solid communication system so that our clients could talk to knowledgeable staff and get answers to the product and the status of their loan. We also aim to set the industry standard for performance in the loan process (from the required counseling to the inspections, to the close) to maximize the client's satisfaction.

Our goal is to continually improve our offering, which is why we utilize multiple investors so that there is a complete choice of products available and we can get the highest level of service.

Our parent company, American Pacific Mortgage (APM) has grown organically to include over 900 originators and 200 branches in 19 states, with over $6.5 billion in production for 2014. AMG was in the Top 30 Reverse Mortgage Originators for 2014 (by a number of loans) according to Reverse Focus Inc. Our size as a company provides us stability and the vehicle to be available to serve our customers through the years.

We look at the Reverse Mortgage product as an extension of our commitment to social responsibility. We look forward to helping you reach your goals through a Reverse Mortgage with the American Pacific Reverse Mortgage Group.